We are excited to announce each building's Teacher of the Year. A District Teacher of the Year will be chosen from the four honorees. Congratulations to: Mrs. Rhonda Vicente, Jonesburg Elementary School Mrs. Kim Clements, Montgomery City Elementary School Mrs. Kate Healy, Montgomery County Middle School Mr. Joe Klekamp, Montgomery County High School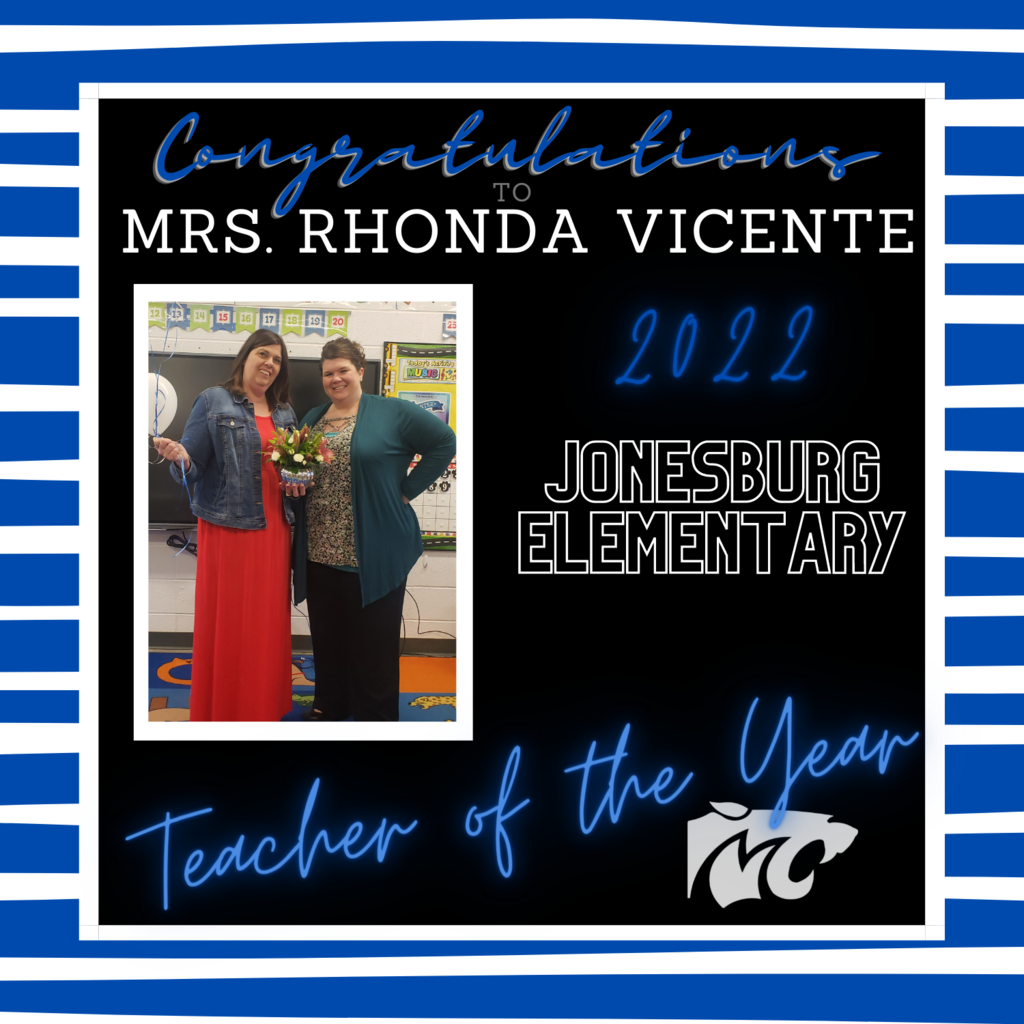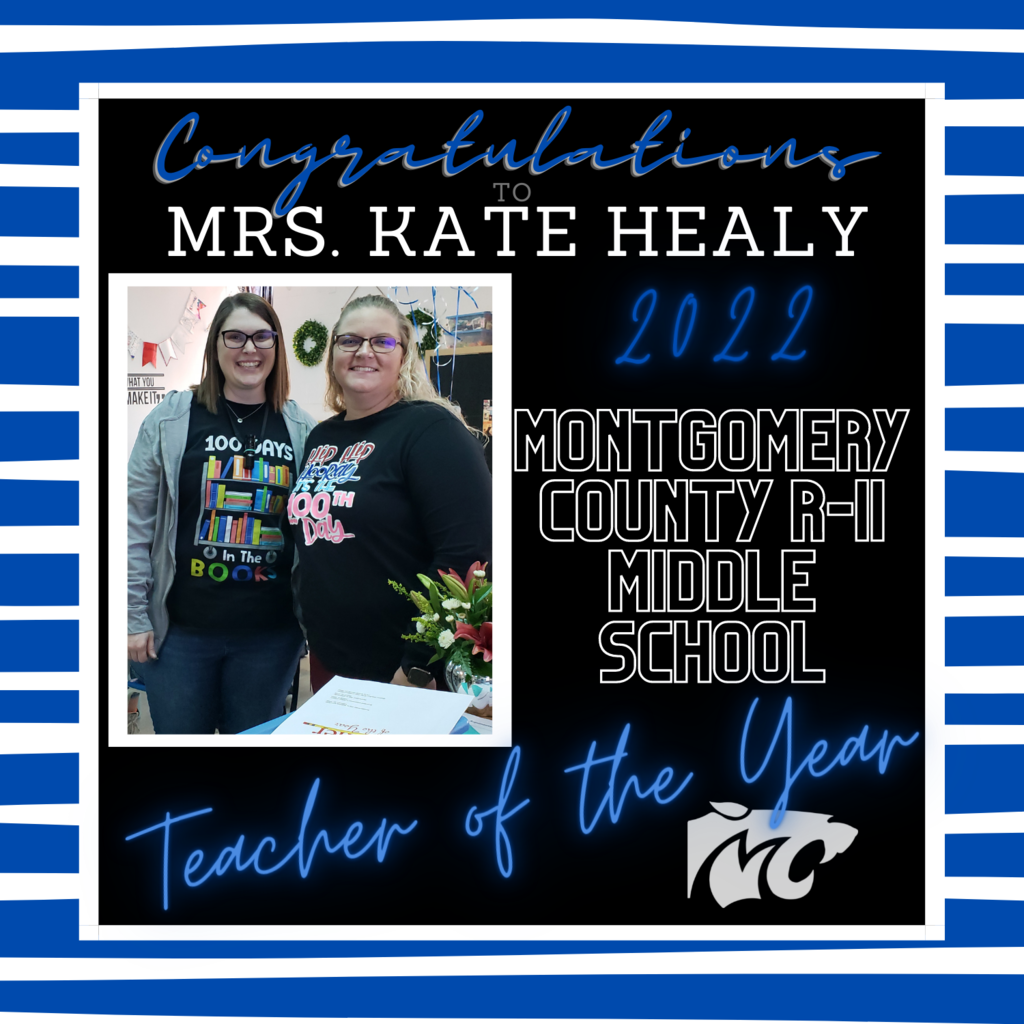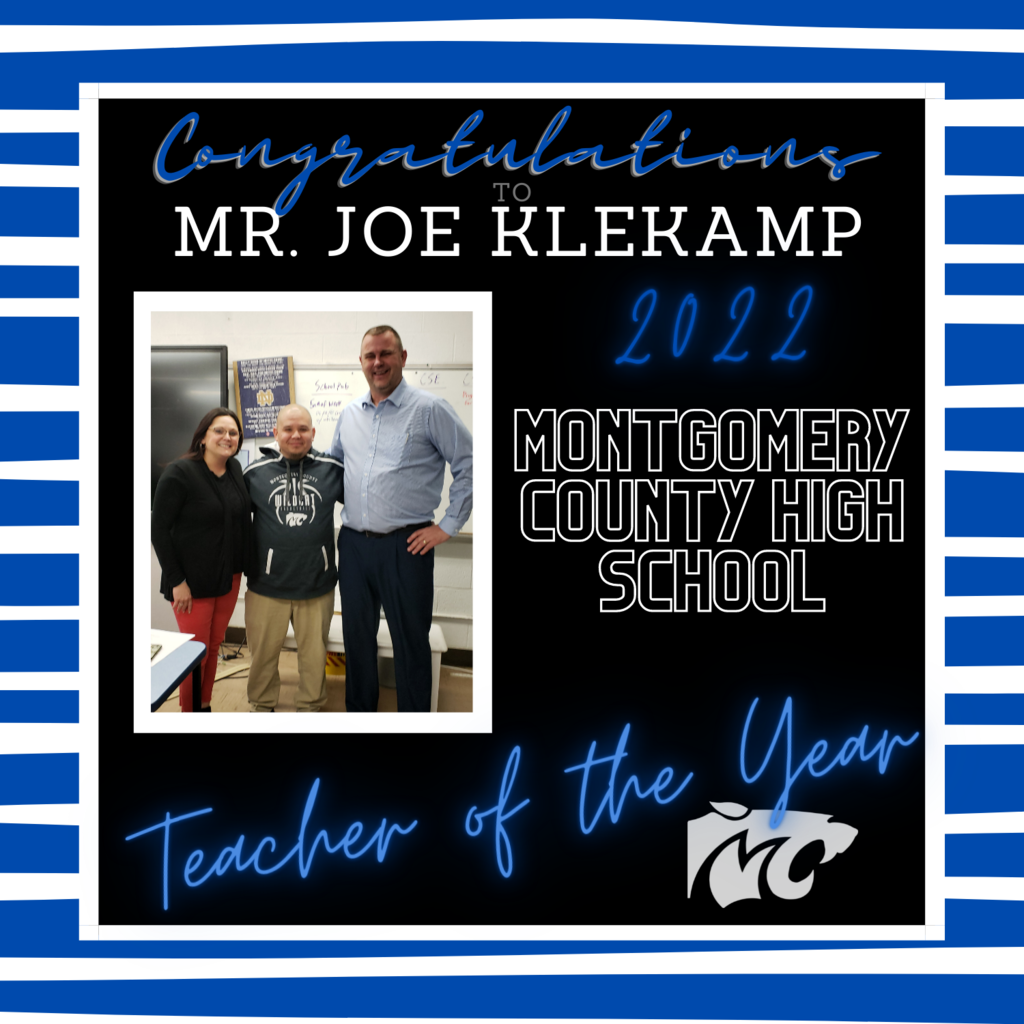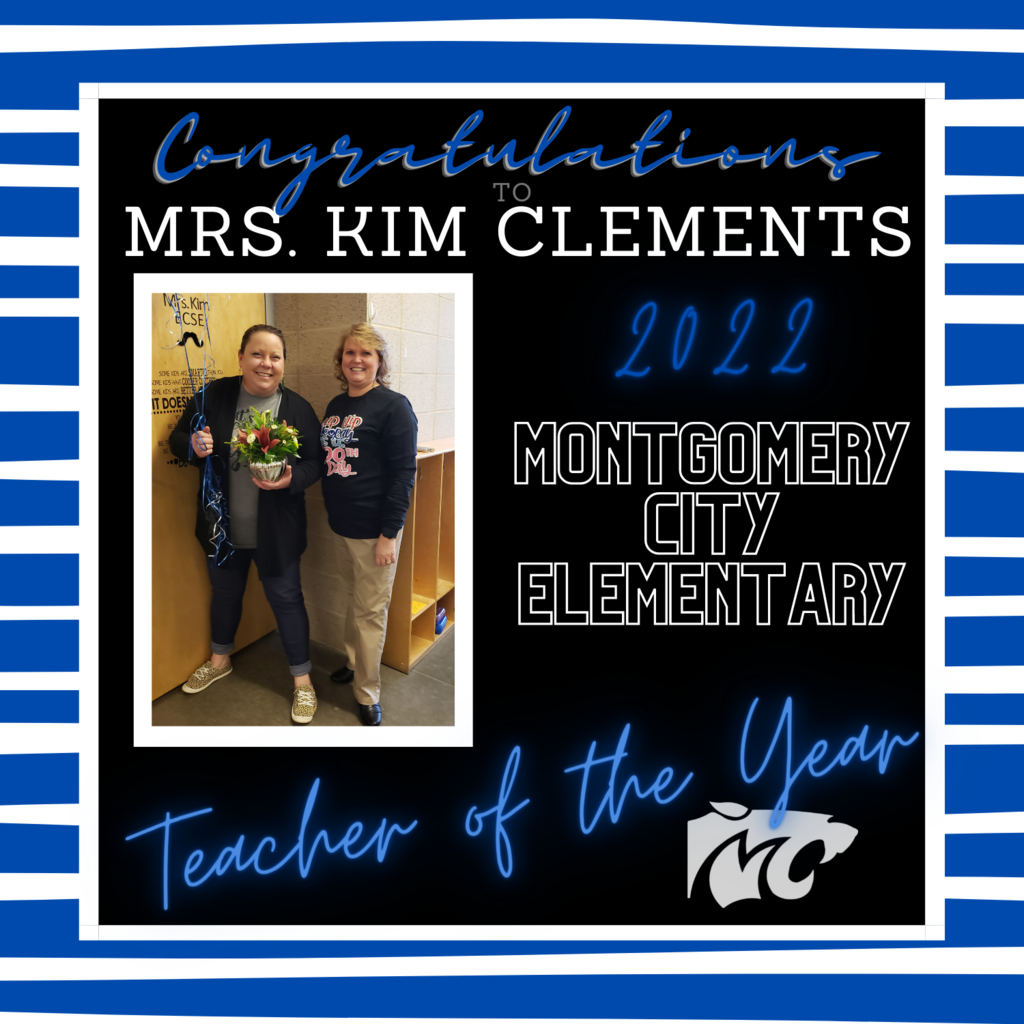 Calling all future Wildcats! MCR-II will hold kindergarten screenings for students that will be 5 years old before July 31, 2022. See the flyer for details about dates and scheduling appointments.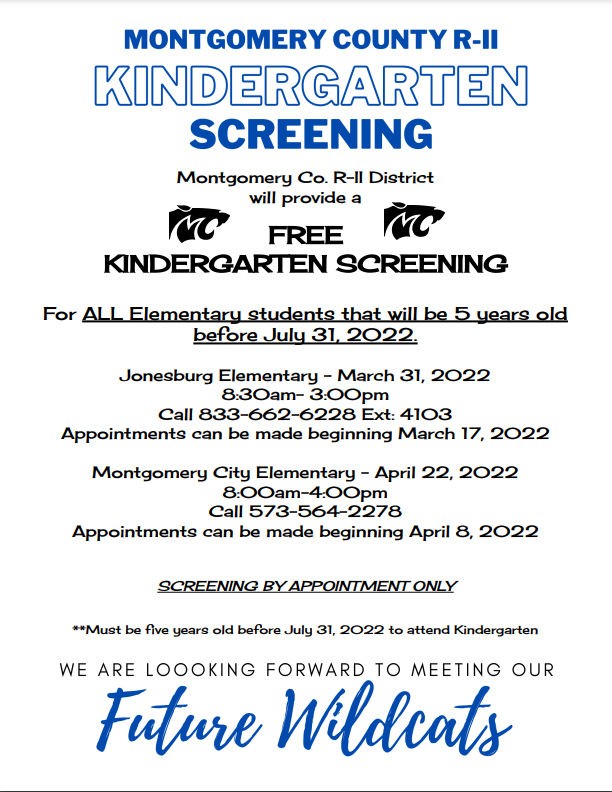 The MCR-II School District will be dismissing at 12:30 P.M. today (2/24/22). HS students will not be going to Vo-Tech, and their will be no P.M. Pre-school.

Montgomery County R-II will hold preschool screening for students interested in attending our preschool in 2022-2023 will be held at Jonesburg Elementary on March 16, and at Montgomery City Elementary on April 8. Please see the flyer for details.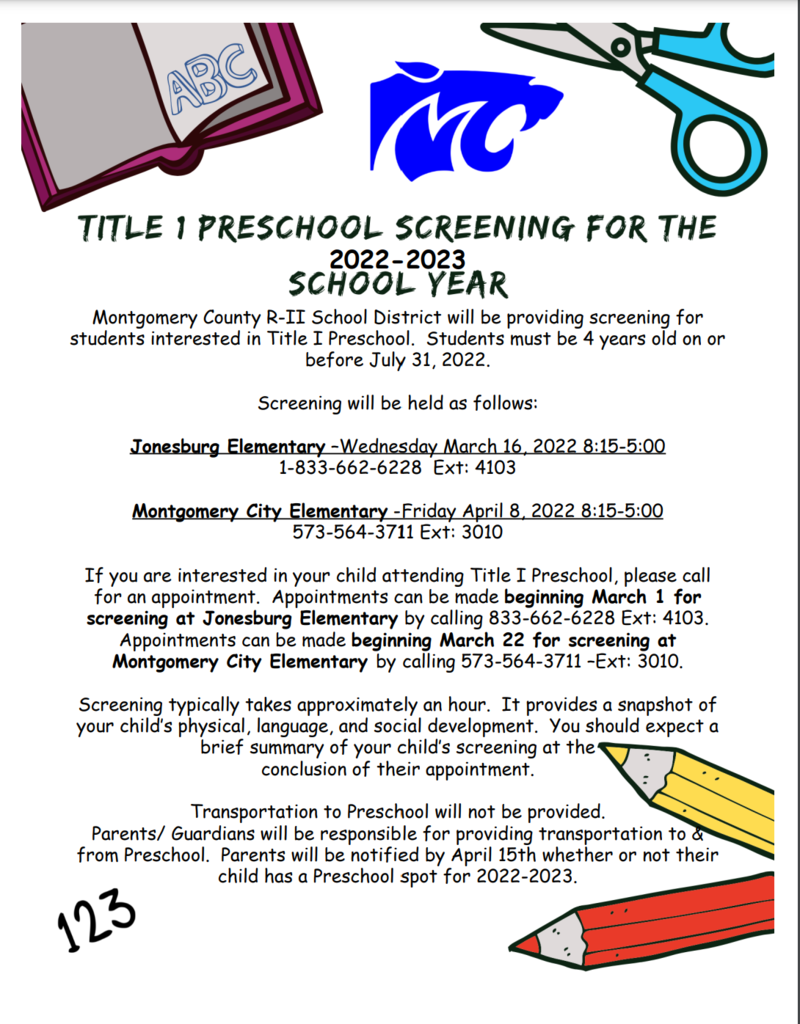 Due to poor road conditions Montgomery County R-II Schools will not be in session Friday, February 18. This will be a snow day, not an AMI day. A decision about Friday evening activities will be made by noon on Friday.

No school in the MCR-II School District on Friday February 4. Friday will be a snow day, not an AMI Day.

Our messaging service, Apptegy seems to be having an issue with their voice call system. No calls will go out, but as stated in previous texts, school is canceled for Thuesday February 3.

February 3 is a snow day, not an AMI Day.

No school in the MCR-II School District on Thursday February 3. Families may also get a call. It was recorded and sent out around 4:15 but has not gone out for some reason. Again, no school on 2/3/22

No School on Wednesday February 2, 2022, due to incoming inclement weather.

Due to the heat and high temperature, tonight's (8/27) football game at Hermann will begin 7:30 P.M.

Just a reminder that school begins on Tuesday August 24. Welcome back Wildcats!

Information from Mrs. Kim about HS Fball Cheer Our 1st cheer camp will be July 7th-9th. 9am-11am @ the old soccer field. (Next to the HS student parking lot) Any questions please contact Mrs. Kim
kclements@mc-wildcats.org
GO WILDCATS!!!

The MCR-II School District is taking applications for Para-Professionals for the 2021-22 school year. A resume and cover letter can be sent to Dr. Tracy Bottoms, Superintendent, to
tbottoms@mc-wildcats.org

Big THANKS to Gunner Sexton and the other gentlemen for helping law enforcement keep our community safe! Gunner was one of many students that helped with Ag Safety Day at JBE this year! We LOVE when we have high school students interact with our students and model good citizenship! Gunner THANK YOU for stepping up and helping others in need! We are proud of you!

MCE Playground Project update: We have currently raised $12,475 of the $15,000 we need to purchase the new piece of equipment! We are getting so close.

Thank you to the Clements Family for your donation to our Playground Project at Montgomery City Elementary! We appreciate your support of our students and our school!

Welcome to Montgomery County Middle School. We have approximately 300 students in grades 6-8 and a teaching staff of 25. Our focus is on learning, not teaching. We strive to ensure that all of our students are learning. We continuously work to improve our knowledge to achieve this vision. If you have questions or concerns, please feel free to call me. I can be reached during the day at 573-564-2253 ext. 2001. If I am not available, please leave a message and I will get back to you. You can also reach me at
kbuck@mc-wildcats.org
. Kala Buck, Principal

Message From Coach Leu about HS Volleyball Volleyball camp for anyone interested in playing high school volleyball, is June 21st-24th. Times are as follows: 21st (8am-4pm) 22nd-24th (4:15pm-6:15pm) We will be swimming and doing team bonding activities on the 21st from 1pm-4pm at Kan Do campground. Lunch is provided, bring your swimming stuff! Message Rachel Leu with any questions.
rleu@mc-students.org