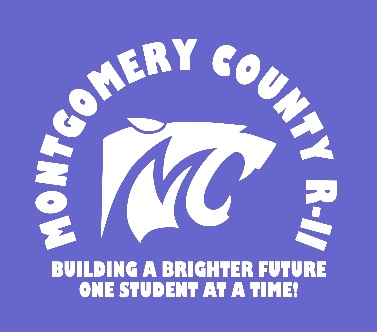 Project Lead the Way in MCR-II
The Montgomery County R-II School District is making an effort to prepare our students for the 21st century and a global economy by adopting and implementing Project Lead the Way (PLTW) in middle and high school.
From PLTW's website, https://www.pltw.org:
Project Lead the Way (PLTW) provides a comprehensive approach to STEM Education. Through activity-, project-, and problem-based curriculum, PLTW gives students in kindergarten through high school a chance to apply what they know, identify problems, find unique solutions, and lead their own learning. For educators, our engaging, rigorous teacher professional development model provides tools to empower students and transform the classroom into a collaboration space where content comes to life.
Middle school is the perfect time for students to explore and learn that there is more than one way to reach a solution. PLTW Gateway provides engineering and biomedical science curriculum for middle school students that challenges, inspires, and offers schools variety and flexibility. Students get rigorous and relevant experiences through activity-, project-, and problem-based learning. They use industry-leading technology to solve problems while gaining skills in communication, collaboration, critical-thinking, and creativity.
Through topics like coding and robotics, flight and space, and DNA and crime scene analysis, middle school students engage their natural curiosity and imagination in creative problem solving. PLTW Gateway is a strong foundation for further STEM learning in high school and beyond, challenging students to solve real-world challenges, such as cleaning oil spills and designing sustainable housing solutions. Using the same advanced software and tools as those used by the world's leading companies, students learn how to apply math, science, technology, and engineering to their everyday lives.
PLTW Gateway is divided into independent, nine-week units, assuming a 45-minute class period. PLTW Gateway is designed to be taught in conjunction with a rigorous academic curriculum. Schools that offer the program implement both foundation units and may add any combination of the specialization units.
PLTW Engineering is more than just another high school engineering program. It is about applying engineering, science, math, and technology to solve complex, open-ended problems in a real-world context. Students focus on the process of defining and solving a problem, not on getting the "right" answer. They learn how to apply STEM knowledge, skills, and habits of mind to make the world a better place through innovation.
PLTW students have said that PLTW Engineering influenced their post-secondary decisions and helped shape their future. Even for students who do not plan to pursue engineering after high school, the PLTW Engineering program provides opportunities to develop highly transferable skills in collaboration, communication, and critical thinking, which are relevant for any coursework or career.
PLTW Computer Science includes interdisciplinary courses engage students in compelling, real-world challenges. As students work together to design solutions, they learn computational thinking - not just how to code - and become better thinkers and communicators. Students take from the courses in-demand knowledge and skills they will use in high school and for the rest of their lives, on any career path they take.